Fiberglass Rope and Braid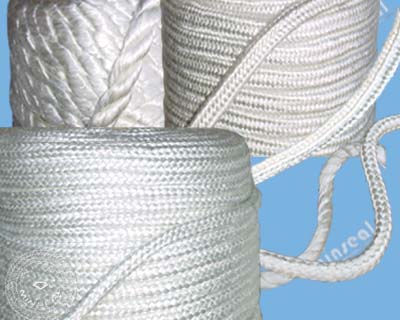 Fiberglass Rope and Braid are made from high temperature texturized fiberglass yarn with low thermal conductivity. The rope and braid are designed as gasket or seal for various industrial applications.
Characteristics and Specs
Heat, spark and flame resistant, temperature rating 1000°F
Chemical resistant, pH Range 2-12
Low thermal conductivity
High tensile strength, no stretch or shrink
High dielectric strength
Typical Applications:
Use as seal or gasket for doors/opening in oven, furnace, boiler, processing tank, kettle, etc.
Styles in this product group:
3330 Fiberglass Twisted Rope
3340 Fiberglass Square Braid
3350 Fiberglass Round Braid
Available Variants and Sizes:
1/4" - 3" in 1/8" increment
Rope and braids can be treated graphite or PTFE(Teflon) coating